In the last few years, the Band have produced two CDs. The first was done to commemorate our 160th anniversary which much of the CD being from our concert, recorded in St James Church in Woodhouse. In 2016, we recorded our first ever Christmas CD which is now available for sale which has pretty much sold out. We also sell tickets for our major concerts on-line, using Paypal for the payment processing.
Christmas 2016 – A Woodhouse Christmas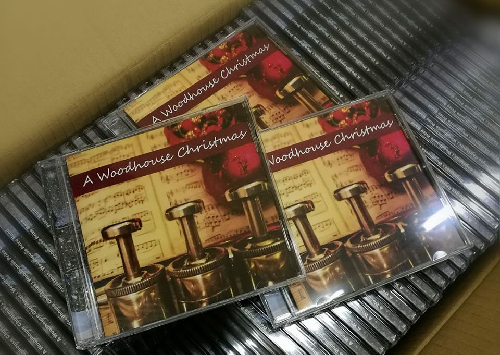 Featuring 22 of the bands favourite Christmas carols and tunes, our latest CD will help get you in the festive spirit. The £6 price tag includes UK postage and packing.  If you require overseas shipping, please contact us.
 160th Anniversary CD
This CD was our first CD recording. Much of it was recorded live in the 160th anniversary concert. The £6 price includes UK shipping. If you're outside the UK, please contact us for a shipping quote.